Our doors are open to those seeking a relationship with our God.  Blue Lick Christian is striving to follow Christ in every way.  Our members are a loving family of Christ who seek to share His Word and their lives with others.  We welcome you to join us this Sunday at 10:30am and experience God's love and direction for your life.

.

16113 Memphis Blue Lick Road Henryville, IN 47126

Blue Lick Christian Church is an Independent Christian Church of the Christian Restoration movement.

We are a Bible believing and practicing church. We believe in "repent, confess and be baptised".

Our church family is fun loving and happy. We enjoy spending time together both inside and outside of church. We are welcoming to all people who would like to be a part of our Christian family..

Bruce Cooke - Senior Minister/Pastor

Rick MacDonald - Associate Minister

Worship Team: 

Rick McDonald (leader)

Rhonda Grangier

Ruthie Tharp

Bryan Grangier

Ladies Auxiliary:

Reba Marcum, President

Debbie Biesel, Vice President

Aliene Dunlevy, Treasurer

Ruthie Tharp, Secretary

Adult Sunday School:

 9:00am in Fellowship Hall Bruce Cooke 

Children's Sunday School:

Jennifer Abbott

Keenagers: 

Lenora Hunter, Leader

One day a month we gather for a pitch-in meal, games and fellowship.  55 years and older invited to join.

Facebook Page:

Leslie Crain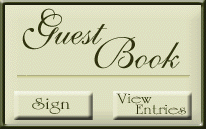 Out Reach Ministry

Gary Kinzer