Blue Lick Christian Church

Ministries 

Main Services

Administration

Worship

Church Board

CYF

(Christian Youth Fellowship)

Keenagers (Seniors)

Ladies Auxilary

Our doors are open to those seeking a relationship with our God.  Since 1860 Blue Lick Christian has been striving to follow Christ in every way.  Our members constitute a loving family of Christ who seek to share His Word with others.

We welcome you to join us at Blue Lick Christian Church.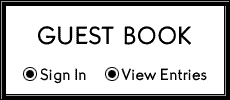 16113 Memphis Blue Lick Road - Henryville, IN  47126

[God's] righteousness is given through faith in Jesus Christ to all who believe.

- Romans 3:22 

Jesus spoke to them, saying, "I am the light of the world. Whoever follows me will never walk in darkness but will have the light of life."

- John 8:12 (NRSV)